Get the Smile You've Always Wanted
Affordable dentistry without sacrificing quality
Dental Services that will Exceed your Expectations
If you are looking for a NE Calgary dentist, look no further than Eastport Dental Centre. We have all of your dental needs covered with our experienced and qualified team that will provide high quality care at an affordable price.  We treat patients of all ages, too!
You can get everything from cleanings to restorations, like our $3,500 dental implants (all in!), as well as cosmetic dental procedures like veneers and whitening all in one place: Eastport Dental Centre!
Yes, we follow the Dental Fee Guide
Offering affordable dentistry without compromise is something we take very seriously here.  It is possible, and we invite you to keep reading about our office and how we approach this.
We know that working with your insurance provider can be a hassle, especially if you have to wait for reimbursement.  As often as possible, we will direct bill them for you!  This means less financial burden for you, and more smiling instead!
Yes, we direct bill your insurance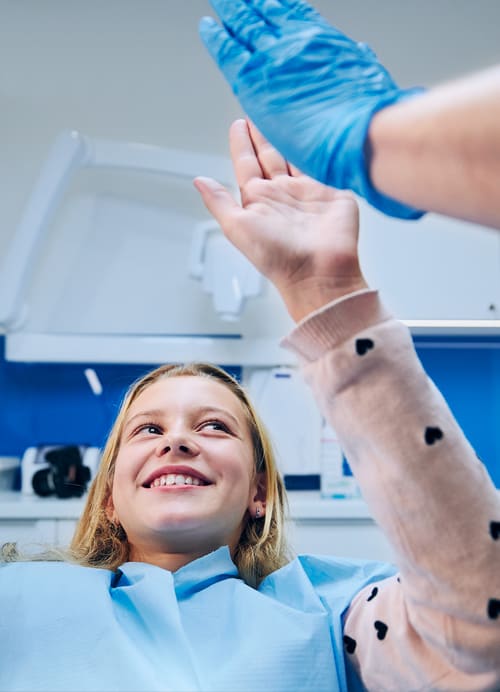 Our Promise to you,
our Calgary Patients
A trip to the dentist is an investment in your health, and we're here to make that easier and more accessible to the residents of Northeast Calgary.
Dr. Newman and his expert team are here to make a trip to the dentist less intimidating and more enjoyable.
Our dental team is highly qualified and experienced in all of the services offered, with an emphasis on ensuring that every patient has a great experience.
Affordable prices don't mean low quality.  From cleanings to restorations to surgeries, we provide high quality care with quality materials at reasonable rates!  We are proud to follow the Alberta Dental Fee Guide.
Services are provided in a comfortable, clean dental clinic with an emphasis on making you feel welcome. We understand that dental visits can be anxiety-provoking for many people - we want to make it as easy and enjoyable as possible and we have treatment options to support that.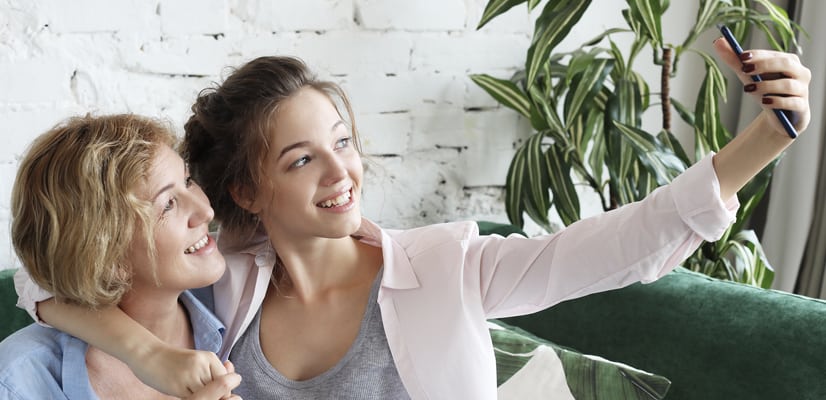 Start Here!

Why Choose Us?
Compassion and care are what sets us apart. We're a family dentistry clinic with a passion for helping the residents of NE Calgary to access quality care without compromise.

Dental Implants
A permanent solution for missing teeth and poor-fitting dentures. Explore dental implant treatment with Eastport Dental, with all-inclusive pricing starting at just $3,500.
Wisdom Tooth Extractions
Wisdom teeth extractions completed in just one visit, under one roof. We offer a comprehensive wisdom tooth extraction service, so you can enjoy an efficient and professional treatment.
Emergency Dental Care
In pain? We offer same-day emergency appointments to get you relief fast. You don't have to be registered with our NE Calgary dentist's practice to benefit from our expertise.

Meet & Greet
We offer all patients an informal meet and greet appointment so they can see how we do things.  Get to know Dr. Newman and the dental support staff during your meet and greet visit.

Family Dentistry
We are proud to offer dental care for the whole family. From toddlers to teens and adults to seniors, we welcome everyone to our friendly NE dental practice for expert care.
Quality dental treatment based on our love of technology
At Eastport Dental Centre in NE Calgary, we believe that to have a great dentist is essential, but you also need the right tools. We know that good quality and durable results are easier to achieve with superior dental technologies.
We use materials from well-known dental brands to ensure that you get the best, lasting dental treatment we can provide ... every time.
We accept your insurance
Dr. Newman and his team work hard to ensure that dental care is accessible for Northeast Calgary residents.  Always working with your insurance provider, and offering flexible payment options, are part of this initiative.
We're an insurance-friendly dental office that is happy to direct bill your provider, to keep more money in your pocket, and we would be glad to help you understand your benefits to ensure you're properly covered.
We accept all insurance plans, including, but not limited to:
Private and Employee Group Plans such as Great-West Life, Alberta Blue Cross, Manulife, Green Shield and Sun Life dental insurances.
Government and Provincial Dental Coverage such as ADSC (Alberta Government dental programs), Child Health Benefits, NIHB (First Nations Dental Coverage) and Alberta Seniors Benefit.
We offer direct billing, so you can focus on your oral health, not the finances surrounding your insurance claims. Our team can work with you to help you make the most of your coverage, offering advice and support to make sure you know exactly what you are entitled to.
If you have any question regarding insurance or finances feel free to contact us and we will gladly clarify your concerns.
We're committed to patient-focused care
We offer many services to meet the needs of each patient including: general dentistry, teeth whitening, cosmetic dentistry and more! We are committed to offering individualized treatments that work with your budget.
If you're avoiding dental treatment because of the cost, you're not alone. We offer treatment in line with the Alberta 2020 fee guide. In some cases, treatment is below the rate set out in the guide. (Ask us about dental implants!)
Prevention is better than cure, for both patient outcome and cost. By keeping the cost of treatment low, we are removing the barriers that stop NE Calgary residents from seeking help. This is all part of our price promise that helps to set us apart. And we do all of this without compromising on the quality of care.
Individualized care is also something that we value here. We know that each of our NE Calgary patients is unique, not just in their dental needs but in their overall health.  For this reason, we have a team of caring professionals that are dedicated to providing you with quality care tailored to your unique situation. Every day, Eastport Dental Centre is happy to welcome new, unique patients!
Take a look at our General Dentistry and Cosmetic Dentistry services, then get in touch with us today!
NE Calgary Dentistry
All Ages + Any Budget.
From preventive care to restorations and surgeries, all under one roof.
Look your best, feel your best, and improve your bite function.
We're proud of what we offer new patients.  See what to expect.
Help for dental emergencies
Dental emergencies can strike at any time. We're making it easier to access emergency dental care in the Northeast by offering same-day appointments to everyone, not just registered patients. Dental pain won't resolve on its own, so it's important that you seek help as soon as possible.
During a trip to our emergency Calgary dentist's clinic, Dr. Newman will diagnose the problem and provide pain relief. Preventative measures may be taken to stop further damage. He will then create a treatment plan that will help you to get back on track.
Choosing a Calgary dentist
Calgary dentist Dr. Alex Newman is qualified and accepting new patients
Choosing a dental clinic in Calgary can be overwhelming, and we appreciate that you have plenty of choices. To help you streamline this process, we encourage you to attend a Meet & Greet appointment to find out how we do things at Eastport Dental.
In this informal meeting, you can ask Dr. Newman questions about your oral health and what you are hoping to achieve. Our Calgary dental support staff can also offer guidance on your insurance coverage, direct billing or our fees.
Affordable, high-quality dental care is what you'll find at Eastport Dental Centre. Located in NE Calgary, Dr. Newman offers all his services under one roof, including cleanings, wisdom teeth removal, tooth extractions, root canals, etc.  The only thing you have to worry about is when we're open!  We look forward to meeting you soon!
About Dr. Alex Newman, your Dentist in NE Calgary
Dr. Newman has an absolute passion for dentistry. He is insistent on delivering high-quality care and he has spent years attending continuing education courses that have helped him stay on the cutting edge of dentistry. Dr Newman strives for excellence in everything he does!
His goal is to help you maintain the health and function of your teeth for years to come, with as little treatment as possible, so you can enjoy a life free from dental concerns. Whether you're in need of emergency treatment to get yourself out of pain, or are looking for a new family dental clinic in Northeast Calgary, he will be able to take care of you and your family!
We're accepting new patients every day, and we have room for you! All you need to do is request an appointment online or call us.
We can't wait to meet you!
New patients are always welcome here!
We'll greet your smile with one of our own.